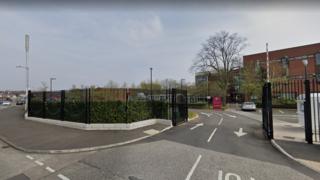 There are not enough teacher training places for students who are suitably qualified, according to the head of St Mary's University College.
The Belfast college had already accepted offers from students before the executive's U-turn on how A-level results would be awarded.
Students who initially missed out on places may now meet the entry criteria.
Professor Peter Finn fears the college may now be held responsible for "unfair admissions outcomes".
Prof Finn has called on the Department for Education to adjust this year's intake figures to ensure all students with the accepted grades are given places.
AS and A-level results issued last Thursday were initially based upon teachers' predictions and then standardised
…
Read More